Prototyping and Early Success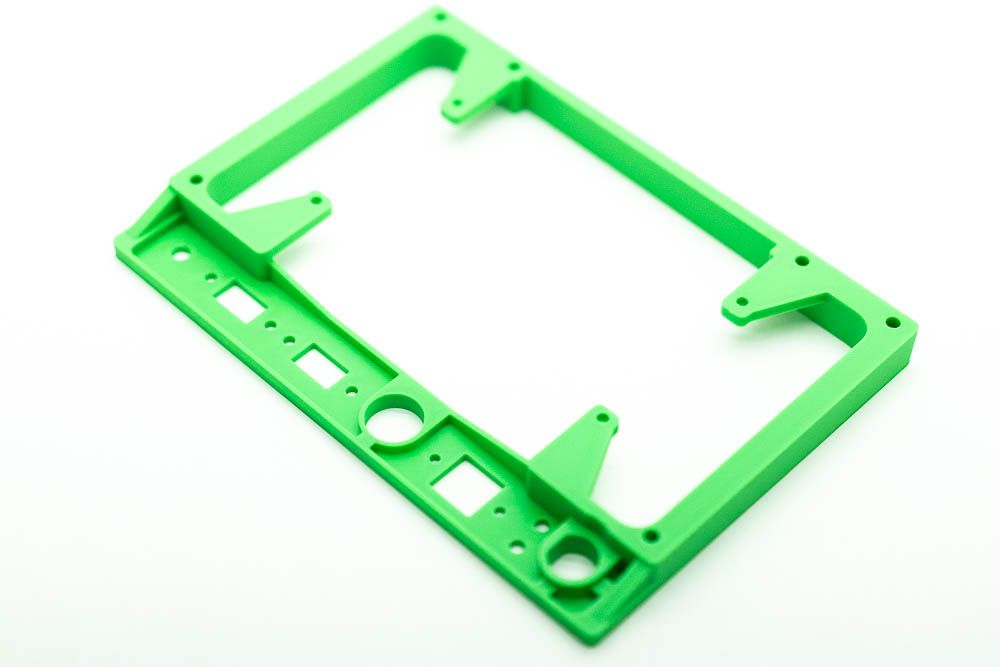 I'm happy to share that prototyping of the first 2024 Quick Kit is coming along well- and that I will be adding a third variant this Fall! The photo at the top here is of what I am calling the Quick Kit Unibody, and is designed to be simple and easy to make, order, and build. More is coming soon, but this functional prototype means that I can print an entire frame in one print- no brackets and no screws for the frame. This design no longer requires power tools to assemble, and is actually easier for me to make.
This design will be available for sale by September, but as a promotion for membership here, anyone signed up for a paid subscription by September 30th will get a choice of a Unibody frame, or the upcoming Retroversion frame. That will also be available for purchase for non-members with a large number of options. I'll contact all paid subscribers in October to get their preference. If you don't want the membership that is fine too- all frames will be back in the new store front in October, hopefully sooner.
The largest challenge that will continue into 2024 is the new version of the Recovery Kit. I still plan on making one, but it will take much longer. I'm still finding it difficult to make it easier for people to build or buy, but with so much soldering and so many expensive parts, it's just going to take a little while longer.
The Quick Kit Retroversion should be out in the next few weeks, plenty of time for my paid subscribers to pick one. Plan on a choice of carbon fiber, black, grey, or orange PETG filaments to pick from. I'll also be publishing a free assembly guide, so if you've never put something like this together before, you can read the guide top to bottom before anything. I hope you all enjoy what is in store! A big thank you to all my paid subscribers!