the Tough Kit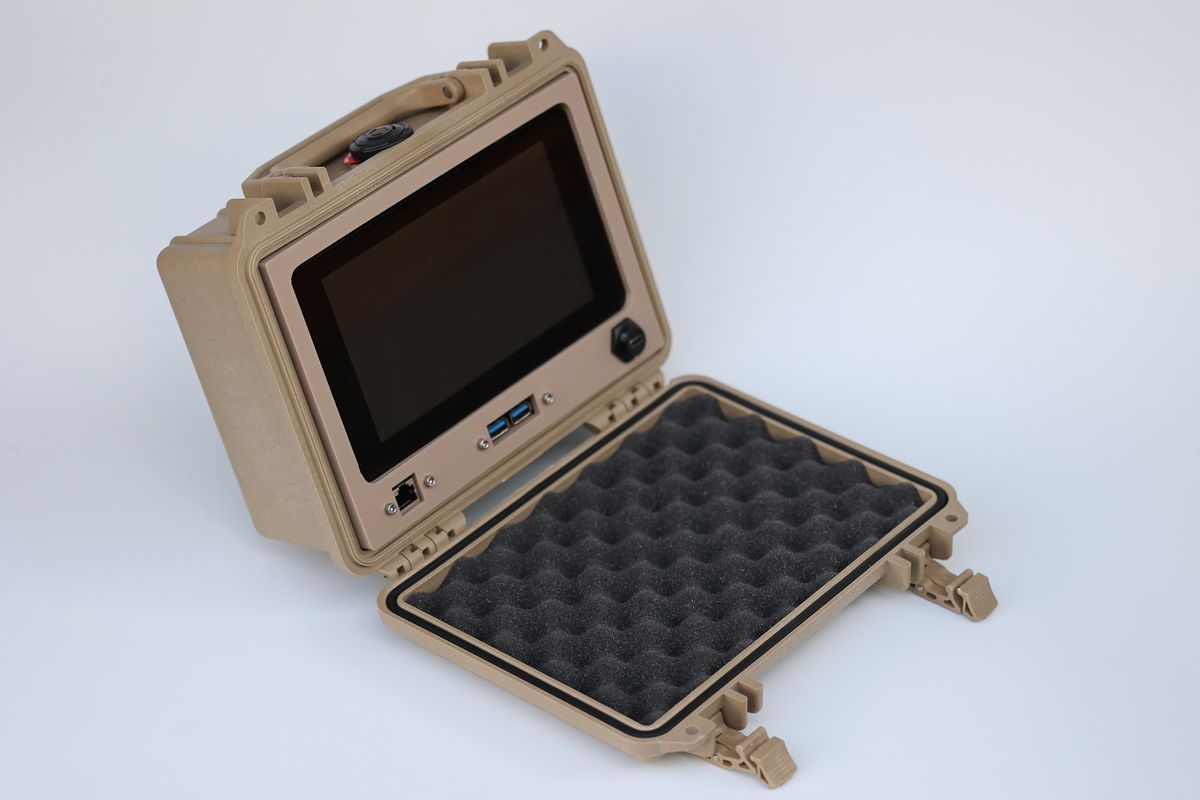 Designing parts during the pandemic has been fun- but what's been missing is actually getting outdoors.  Even though things are starting to cool off, I'm thinking ahead to getting back outside.  As I continue to evolve my original ideas around the Recovery Kit and the original Quick Kit, I wanted to come up with a design that is truly as tough as I could make it.
While I can't make it waterproof with the Pelican case open, I can try to make it as rugged as possible.  I made the part thicker all around, while making a wide, short gap just above the screen for venting.  I went with fewer front ports to allow the lower frame to be even thicker and more rigid that before, and I added something really strong- stainless steel.
By connecting a stainless steel frame to the 3D printed plastic, I have something that's very durable, easy to modify, and yet still very strong. Inside you'll notice the internals are pretty similar to prior models.